By Robyn Lebron
Where did it go? " she asked softly. She cupped both hands around her warm mug, as she gazed out into the brisk morning air from her deck chair. Perhaps she thought she would find it there.
'Is it under that pile of papers on my desk? " she sighed. " Did I lose it at one of the endless meetings with people…the people who smile at me, and then tell me they don't have time to get involved?" She sighed again, and stood up. Then she took a long, deep breath — as though she was filling her mind with resolve, and her heart with passion.
'There it is!" She smiled, and went inside to start another day of changing the world.
 *****************
During the month of March, as we celebrate International Women's Day, URI North America will spotlight four exceptional women involved in Cooperation Circles in the North America region. These women — and many others of you out there — are the heroines that legends are made of. Many of you have taken a dream, and made it a reality by selflessly giving to others, and we are proud to be associated with you all!
 *****************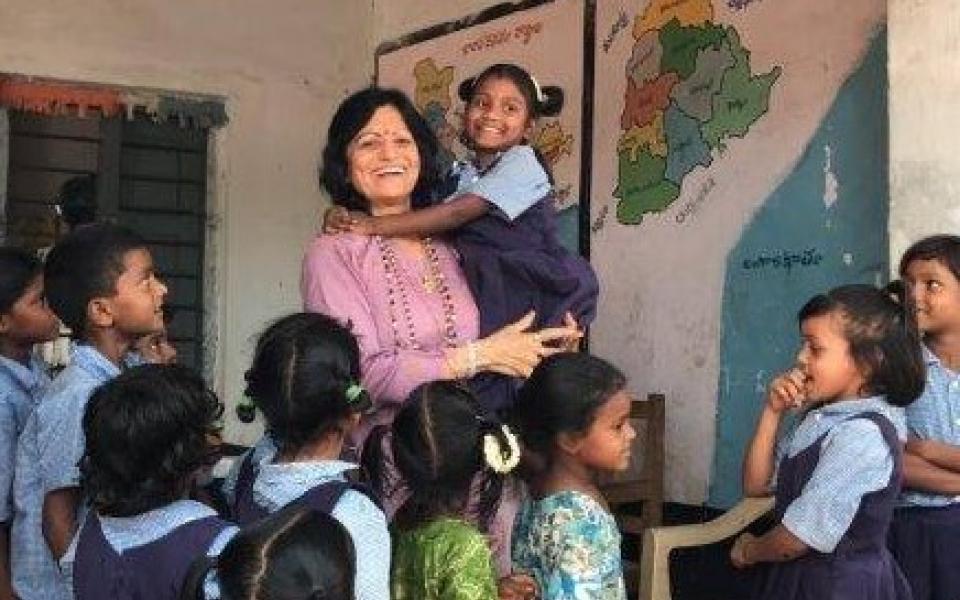 There was so much suffering, everywhere she looked. Her scientific mind was reeling from the pain that her spirit saw in their faces. In India, the women and children are especially vulnerable.
Even after Satya Kalra moved to the United States in 1969, she never stopped thinking about all the people in need – both in her home country and in her new home. As her spirit searched for answers, Satya felt a "divine call" — so she turned her back on 35 years in the biotech industry where she was highly respected and turned her heart to those who needed her. She had two Master's degrees, and plenty of accolades — but she gave herself to people in need without expectations of reward.
Continue reading "Profiles of Women Who Make a Difference: Satya Kalra"