By Robyn Lebron
Where did it go? " she asked softly. She cupped both hands around her warm mug, as she gazed out into the brisk morning air from her deck chair. Perhaps she thought she would find it there.
'Is it under that pile of papers on my desk? " she sighed. " Did I lose it at one of the endless meetings with people…the people who smile at me, and then tell me they don't have time to get involved?" She sighed again, and stood up. Then she took a long, deep breath — as though she was filling her mind with resolve, and her heart with passion.
'There it is!" She smiled, and went inside to start another day of changing the world.
 *****************
During the month of March, as we celebrate International Women's Day, URI North America will spotlight four exceptional women involved in Cooperation Circles in the North America region. These women — and many others of you out there — are the heroines that legends are made of. Many of you have taken a dream, and made it a reality by selflessly giving to others, and we are proud to be associated with you all!
 *****************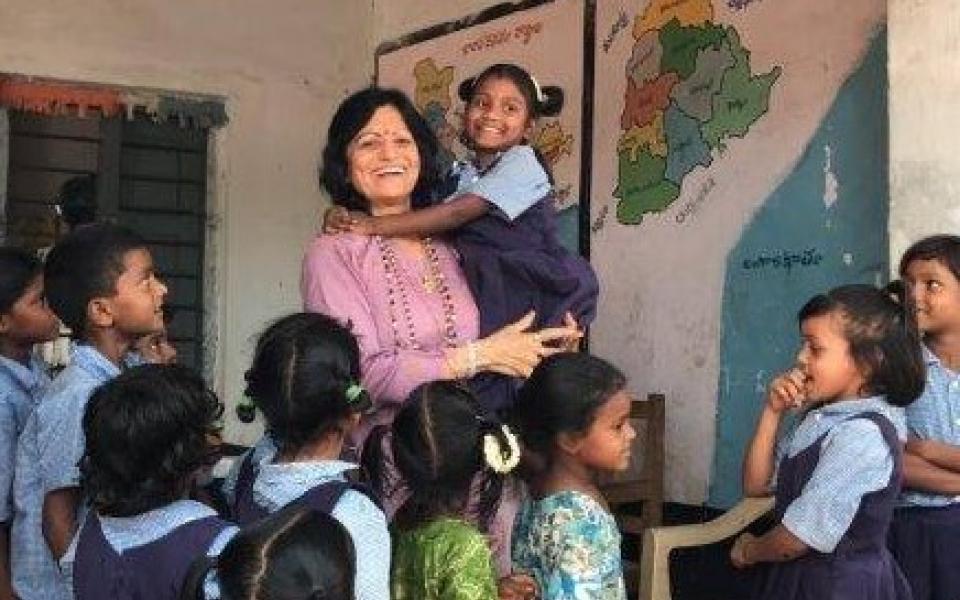 There was so much suffering, everywhere she looked. Her scientific mind was reeling from the pain that her spirit saw in their faces. In India, the women and children are especially vulnerable.
Even after Satya Kalra moved to the United States in 1969, she never stopped thinking about all the people in need – both in her home country and in her new home. As her spirit searched for answers, Satya felt a "divine call" — so she turned her back on 35 years in the biotech industry where she was highly respected and turned her heart to those who needed her. She had two Master's degrees, and plenty of accolades — but she gave herself to people in need without expectations of reward.

She went on to found Path to Anandam (Anandam means "blissful living"), a URI Cooperation Circle based out of Danville, California. Path to Anandam offer various workshops, seminars, and life coaching programs for self-discovery and self-transformation in an effort to bridge the wisdom of science and spirituality, and to offer practical solutions to modern day problems.
The passion for her work is hard to miss, as Satya describes the projects that she is currently involved in, "We offer programs and resources for self-discovery and self-transformation for disadvantaged individuals and communities. Our non-profit organization 'Path to Anandam' supports many philanthropic causes and also partners with other organizations with similar goals."
One of those partnerships is with URI, which helps connect Satya and Path to Anandam with like-minded groups around the world. "Our mission and goals are the same as URI's," Satya enthusiastically shared during the group's application interview to join URI. "If there are activities going on in our neighborhood, we will join hands with them and support them with whatever they need. It is not that it is 'their work' and 'our work' — it is all 'our work'!"
"We [at Path to Anandam] go to homeless shelters [here in California]. We go to interfaith groups. We are building neighborhood friendships with the mosques, gurdwara [and] churches. We celebrate various holidays together — Diwali, Christmas, etcetera."
She glowed as she described one particular project in detail: they collected funds to buy sleeping bags to distribute to the homeless for Thanksgiving. "These kind of activities are very memorable for us," she added.
But her passion doesn't stop with the needy in California. Satya goes on to describe their partnership with 
Divine Shakti
, which provides holistically for the well-being of of women, their children, and orphaned and abandoned children in her home country. Together they design and implement programs to support women and children to be socially and financially self-sustaining. "We offer education, inspiration, spiritual and cultural development, holistic health care and shelter for those in need," she added with a sense of pride.
"We are proud to be part of the organization 
Akshaya Patra
, that serves freshly prepared school meals every day to 1.39 million children in India to fight hunger, promote education, and eradicate poverty," Satya beamed.
Her personal mission is to live in love and peace, and to propagate blissful living by helping others — especially destitute women and children — become more self-dependent and self-reliant.
As Satya saw these women and children living in situations that seem insurmountable, she felt a need to teach people how to find comfort in spiritual ways. She is fervent in her belief that each person can find "inner peace" regardless of their hardships. She now works tirelessly, teaching others the skills she learned from her personal faith practice of Bhagavad Gita. The Bhagavad Gita is an ancient Indian text that became an important work of Hindu tradition in terms of both literature and philosophy.
Her compassionate spirit has led her to touch thousands of lives through her books and speaking engagements. Satya has published many spiritual articles and 15 bestselling books. But even with her hectic schedule, she makes time to spend with the women and children she has championed for many years.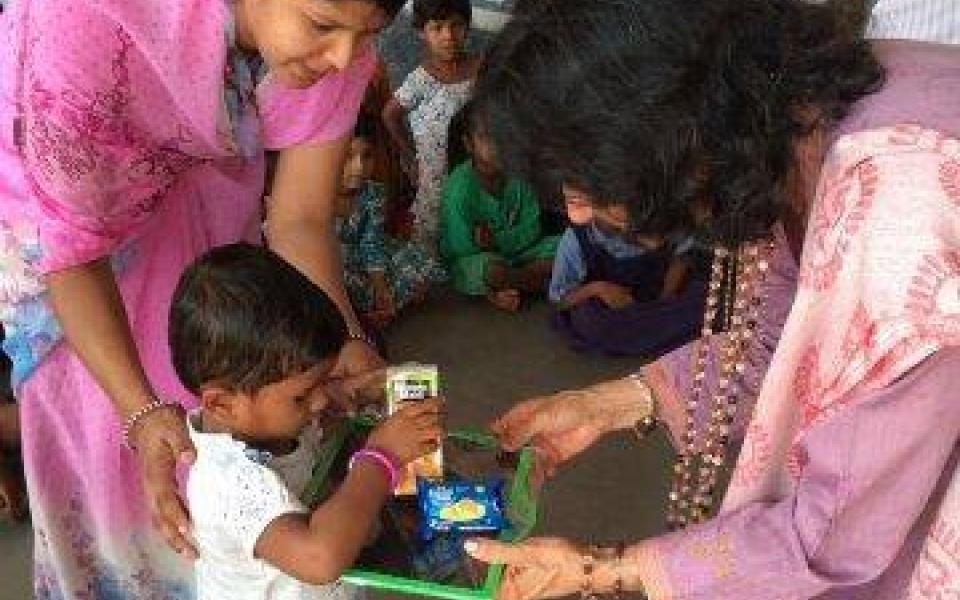 "At Path to Anandam, we are guided by the principle of: "Manav Seva is Madhav Seva" (Service to Humanity is Service to Almighty) thus spreading Anandam, Eternal Happiness, and Peace in society," Satya explained.
She maintains her desire to touch others, and through her humility, she expresses her deep gratitude, "I had never dreamt nor had I intentions of doing this work. However, a message from the Higher-Being prompted me to share my thoughts, vision and resources. The world is large, with myriad needs, and I know that I cannot fully reach out and make a difference everywhere," she said. "Yet, if I could make a difference in a few people's lives, and help them find eternal happiness and peace, I will consider myself very fortunate and blessed. God has been very great to me; He has given me more than I could ever ask for in this lifetime. I thank Him by sharing the blessings He has bestowed on me."
___
This piece was written by URI North America Storytelling Intern Robyn Lebron. You can read more of her work here.
Comments
comments